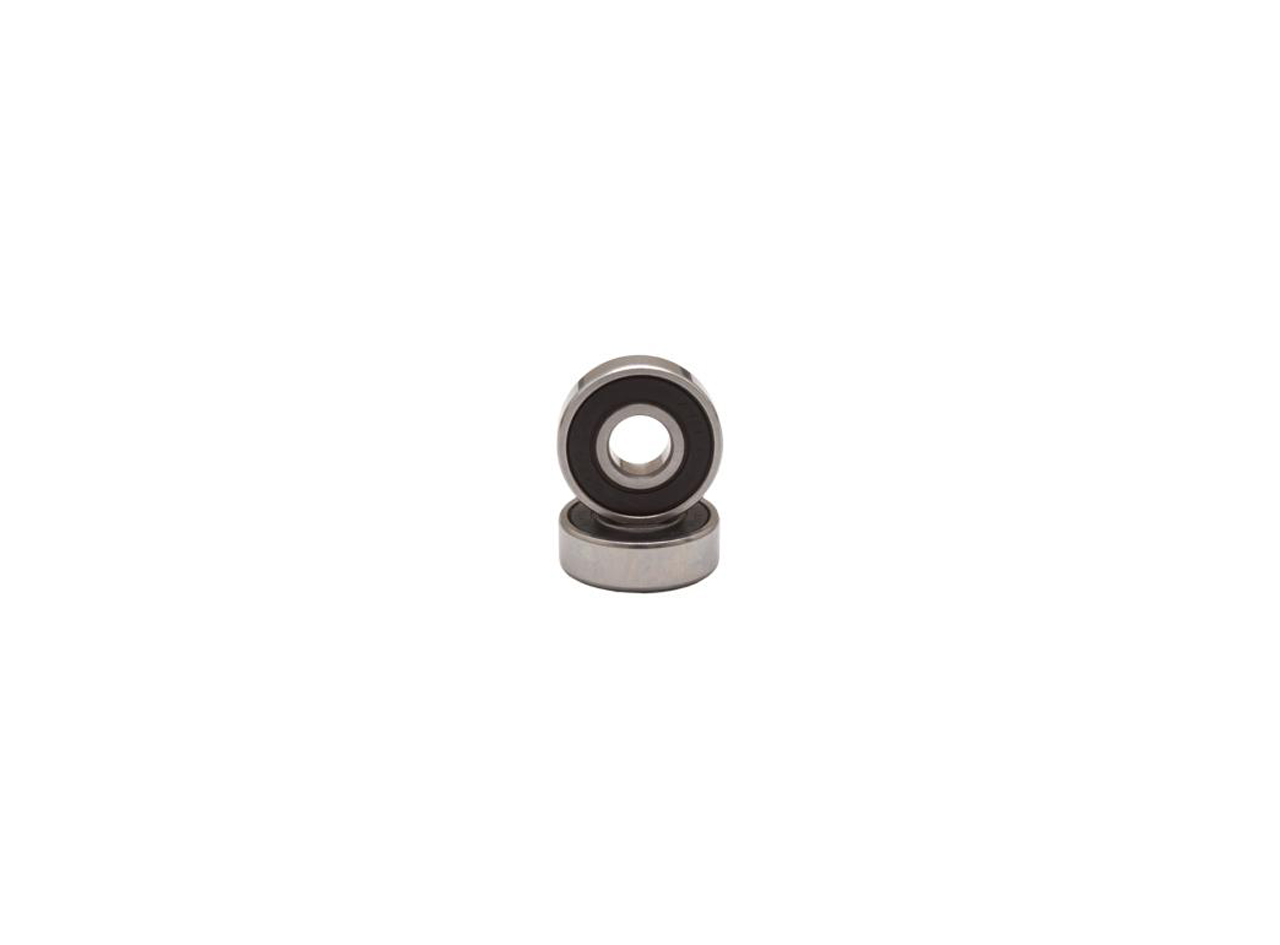 Inboard Front Bearing Kit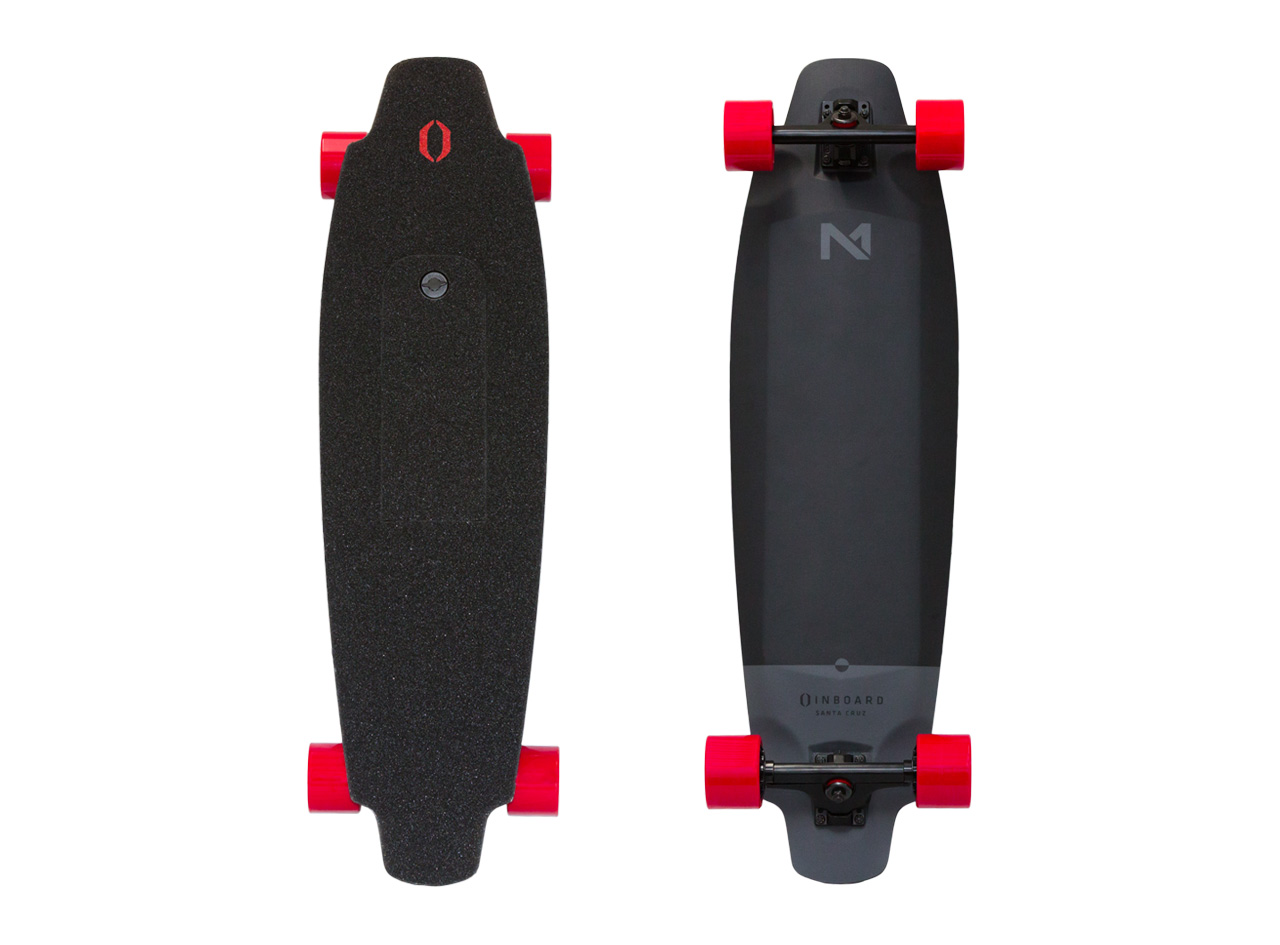 Inboard M1
M1 Deck ™
Experimenta el skate eléctrico con la tecnología más avanzada de la industria. Una placa compuesta diseñada por un núcleo invertido de madera de álamo, con las paredes laterales integradas por ABS y envuelta en fibra de vidrio, utilizada en tablas de snowboards y esquís de calidad superior. La tecnología integrada, los trucks reforzados y los bordes fortalecidos producen una placa notablemente ligera y durable, optimizada para una experiencia superior.
Batería PowerShift ™
La primera batería intercambiable del mundo desarrollada para un skate eléctrico. La batería PowerShift es de fácil acceso y se puede intercambiar en segundos. Lleva una batería extra en tu bolsillo trasero o mochila y nunca te quedarás a pie.
Aplicación móvil de Inboard Vision ™
La perfecta integración de hardware y software. La aplicación móvil Inboard Vision es el control maestro del ecosistema Inboard. Ajusta el M1, ve los niveles de la batería, usa el Touch Throttle en lugar del RFLX ™ Remote y actualiza el firmware M1, a través de una interfaz intuitiva y fácil de usar.
Tecnología Manta Drive ™
El Manta Drive ™ no tiene engranajes, ni limitaciones. Ofrece una aceleración suave sin resistencia, permitiendo que el skate se deslice como uno tradicional. Disfrute de una aceleración predecible mientras se siente seguro con el frenado regenerativo, intuitivo y eficiente.
RFLX ™ Remoto
Diseñamos el RFLX ™ Remote de forma ergonómica, de modo que no require ningún esfuerzo extra, ni se cae cuando la palma de la mano está abierta. Ofrece un control intuitivo sobre la aceleración y el frenado sin la preocupación de dejar caer el control, lo que le permite centrarse en lo más importante de todos: disfrutar del paseo.
Faros delanteros integrados y luces traseras
Luces LED integradas en el nose y el back de la M1. Estos brillantes LED permiten al conductor ver y ser fácilmente visto por los conductores y peatones. Los LED se pueden encender y apagar fácilmente desde el control a distancia o desde la aplicación móvil Inboard Vision ™.

Detailed Specs
Top Speed: 20 mph / 32 kph
Power: 1000 Watts continuous, 1600 Watts Max
Battery Range: 7-10 miles / 11-16 km (43.2v / 97 Wh / Lithium-ion)
Board Weight: 14.5 lbs / 6.57 kg
Max Rider Capacity: Tested to 250 lbs / 113.3 kg
Braking System: Electronic Regenerative Braking
Throttle Control: RFLX Remote or Vision Mobile App
Connectivity: Bluetooth Low-Energy
Wheels: 79 mm
Wheel Durometer: 78a
Charge Time: 90 minutes
Deck Material: Lightweight wood-core composite
Deck Flex: Stiff - designed for speed and stability
Deck Dimensions: 37" long (94cm) x 10.25" wide (26cm) with a 13mm-9mm concave for front and back foot (respectively)
Riding Mode Beginner - Top Speed 5 MPH / 8 KM/H
Riding Mode Intermediate - Top Speed 14 MPH / 22 KM/H
Riding Mode Advanced - Top Speed of 20 MPH / 32 KM/H
Riding Mode Custom* - Top Speed of 24 MPH / 38 KM/H (*Soon to be released)
*Top Speed is based on rider weight of 155-165lbs, across flat, smooth asphalt. Future updates will increase top speed
**7-10 mile range is based on a rider weighing 165lbs travelling across a flat surface. Range is impacted by rider weight, terrian, ambient temperature, and aggressiveness of ride.
Inboard Rear Wheel Kit Red
The REV Wheel is a revolution of design and engineering. Designed by Inboard, the formula is a special proprietary blend we developed with our friends at Blood Orange. The result is a wheel that is much thinner than a standard skateboard wheel, but lasts longer.
The rear wheel replacement kit comes with:
2 x REV wheels, 80mm 78A durometer
6 x M4 8mm retaining ring screws w/ thread lock patch (to replace existing retaining ring screws)
Please Note: Rev Wheel retaining ring not included.
Inboard Front Wheel Kit Red
The standard front wheel replacement kit for the Inboard M1. Designed by Inboard, the formula is a special proprietary blend we developed with our friends at Blood Orange. The result is a wheel that is much softer than standard skate wheels, but lasts longer. The Inboard front wheels are designed to balance shock-absorption and the feeling of connection with the road.
The front wheels replacement kit comes with:
2 x 80mm 78A Durometer wheels.
Please Note: Skate bearings not included.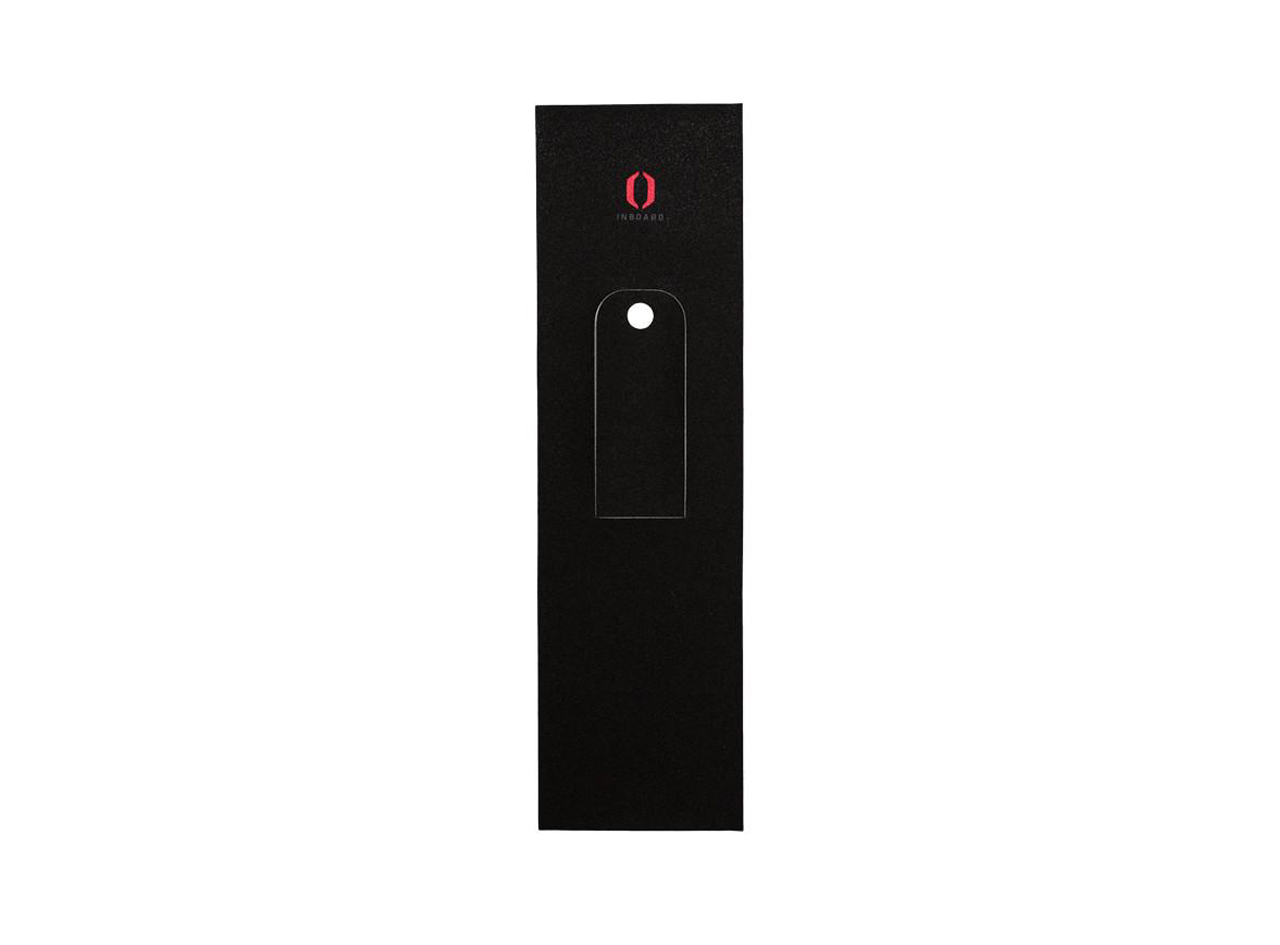 Inboard Grip Tape Kit
The standard grip tape kit for the Inboard M1™. Designed and developed by Inboard, our grip tape uses a special grit balancing grip with durability. There is a special cut-out in the center of the grip tape to accommodate the M1's battery bay.
The grip tape replacement kit comes in official Inboard Black, with the Inboard logo emblazoned across the front section of the tape.
This kit includes:
1 regular grip tape sheet that comes in two pieces: one piece custom cut to cover the battery bay door, the other piece to cover the rest of the deck.
Inboard PowerShift Battery
Inboard has designed the world's first electric skateboard with swappable battery packs.
The PowerShift battery can be swapped in seconds.
Approved for air travel.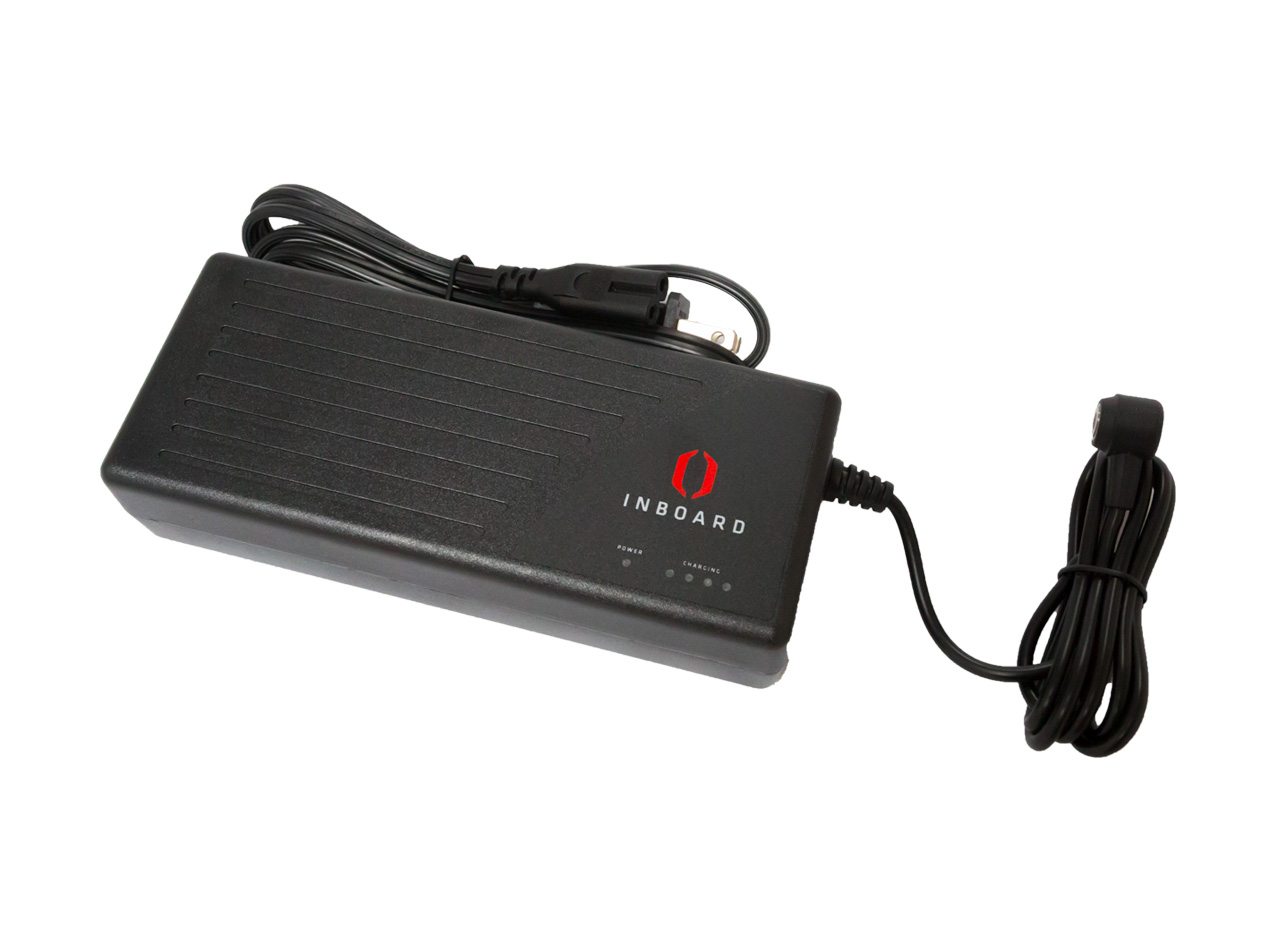 Inboard PowerShift Battery Charger
Inboard PowerShift Battery Charger.
Package includes a PowerShift™ Battery Charger with your choice of regional power cable: North America, European, UK, Australia & New Zealand.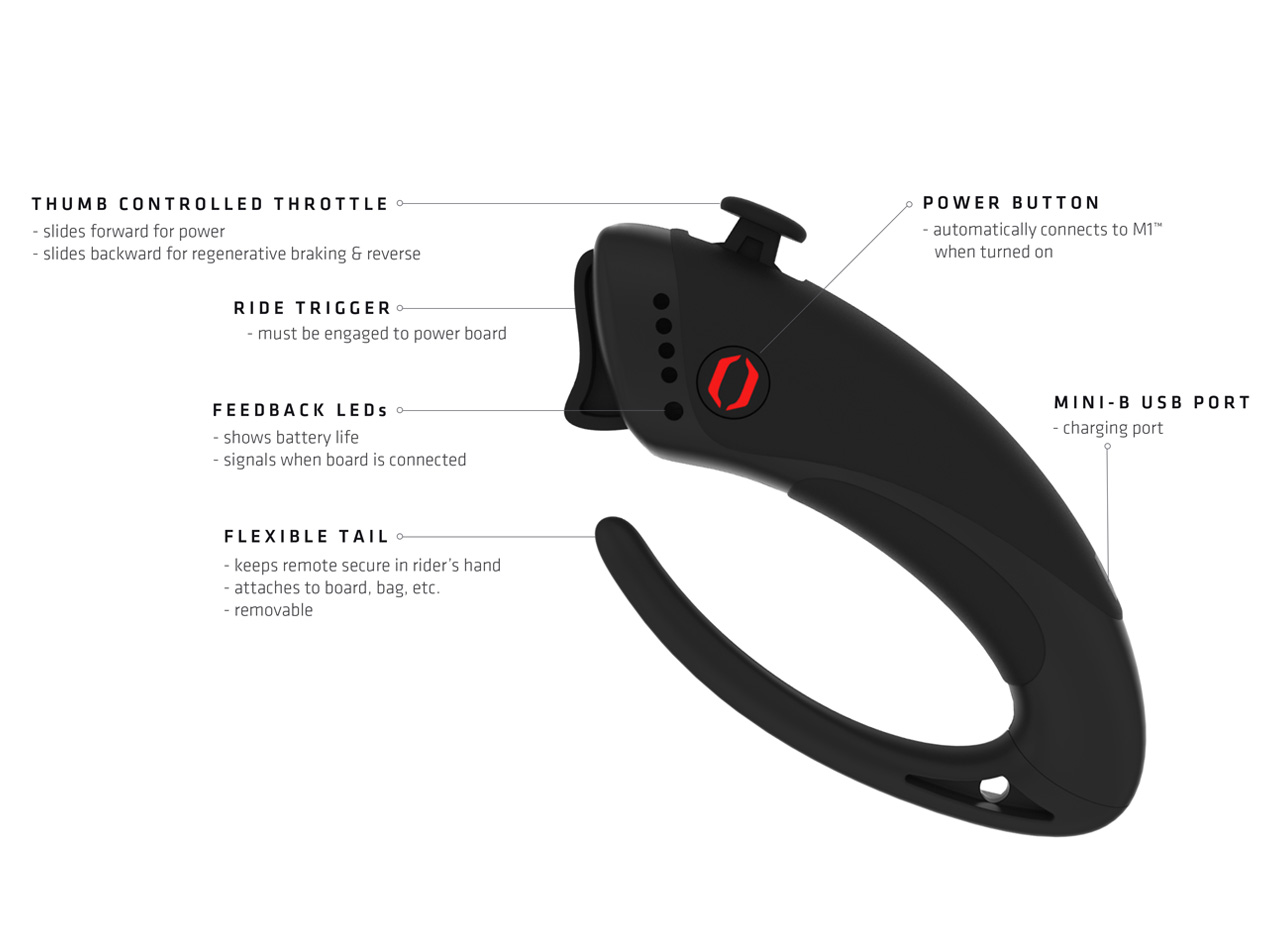 Inboard RFLX Remote
The perfect remote should feel like a seamless extension of the rider. The RFLX Remote was designed with this in mind to let you focus on the most important thing: your riding.
Accidentally dropping the remote should never be a concern. With the RFLX Remote, you can open and close your hand at will without the remote ever moving from its natural position in your hand. All this without the need for a lanyard.